Novia Global have teamed up with ARC Research (ARC) to provide a unique, free to use Investment Governance Service (IGS) that allows independent assessment and performance analysis across a number of unitised model portfolio solutions in addition to Discretionary Fund Manager Model Portfolios.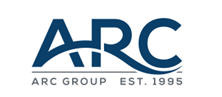 Formed in 1995, ARC Group ("ARC") provides investment consulting, manager research and performance reporting to private clients, charities, family offices, professional trustees and their trusted advisers.
ARC Research Limited combine a detailed statistical analysis of performance and volatility with an assessment of investment preferences and sentiments in order to put forward a selection of relevant funds and model portfolios from our available panel.
The service is underpinned by an electronic audit trail that clearly justifies the selection, retention or removal of a fund or portfolio from a client's account and assists with suitability responsibilities.